When it comes to eye makeup, a few techniques are essential for creating a versatile and pulled-together look. One of these techniques is halo eye makeup. Halo eye makeup is perfect for adding depth and dimension to your eyes, and it can be used to create a range of different looks, from subtle and natural to dramatic and smokey. In this post, we'll show you how to do halo eye makeup using three different methods: with eyeshadow, with eyeliner, and with both eyeshadow and eyeliner. So whether you're a beginner or an experienced makeup artist, we've got you covered! Let's get started!
Easy steps to get the halo eye makeup look
Whether you're looking to add a little extra depth and dimension to your eyes for a special occasion or want to boost your everyday look, Halo eye makeup is the perfect solution. This type of makeup involves creating a halo effect around the perimeter of your eyes, using either dark or light colors to create contrast and depth.

If you're new to halo eye makeup, don't worry – it's quite easy to achieve! Just follow these simple steps:
Begin by applying your usual concealer and foundation routine. This will help to create a nice, even base for your halo shadow.
Next, apply a nude eyeshadow or a light shade of eyeshadow all over your lid. This will help to create a nice blank canvas for the rest of your shadow.
Choose either a dark or light eyeshadow color, depending on the look you're going for. For a more dramatic look, opt for a dark shadow; stick with a lighter shade for a softer, more natural look.
Using an angled brush, apply the shadow along the outer corner of your eye in a semi-circle shape.
Blend the shadow inward toward the center of your lid. Be sure to blend well so that there are no harsh lines.
Finally, apply a highlighter shade under the brow bone and in the inner corner of your eye. This will help brighten up your whole look and make your halo stand out.
And that's it! With just a few simple steps, you can easily create a beautiful halo eye makeup look that will add depth and dimension to your eyes. So go ahead and try it – you might be surprised at how easy it is to achieve this stunning style.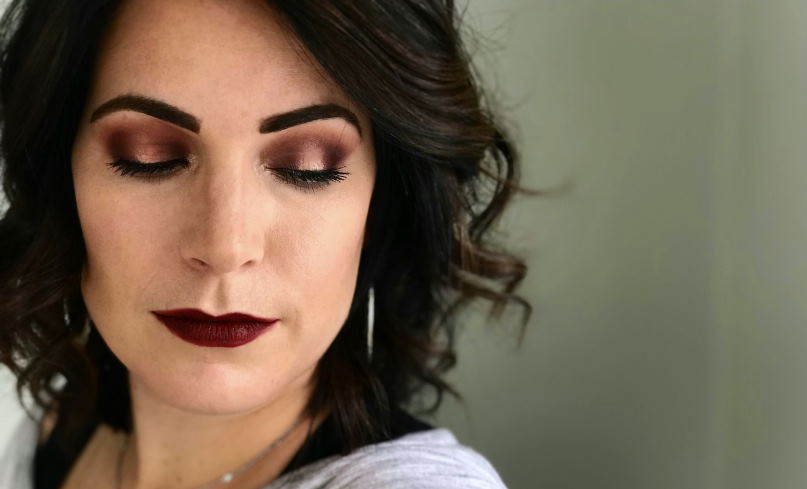 Halo eyes: the newest makeup trend
Halo eyes are the latest makeup trend to hit the beauty world, and we absolutely love it! This look is about creating a soft, angelic look with your eyeshadow, and we think it is perfect for any season.
Apply a nude base shadow all over your lid to get this look. Then, take a light pink or peach shadow and apply it to the innermost corner of your eye. Next, take a slightly darker shade of pink or peach and apply it to the outermost corner of your eye. Finally, use a white or cream shadow in the middle of your lid to create a 'halo' effect. Finish off by applying mascara and winged eyeliner, if desired.
We think this look is perfect for any occasion, whether for a natural look or something a little more glam. So give it a try, and let us know what you think!