Metallic outfits have been all over the runways and red carpets lately, and it's no surprise. They are eye-catching, glamorous, and perfect for parties or other special occasions. So if you're wondering how to style metallic outfits, don't worry – I've got you covered. In this post, I'll show you some of the latest fashion trends in metallics and tips on how to wear them. So whether you're looking to add a little sparkle to your wardrobe or want to try out the latest trend, read on for inspiration!
Metallic outfit ideas to try now
There are several ways to wear metallic outfits, and the latest fashion trends show that this can be a great way to add some pizzazz to your wardrobe. One of the hottest trends right now is to wear a metallic print top with skinny jeans or leggings. You can also find many dresses made with metallic fabric, which can be worn for casual and formal occasions. If you want to add a bit of edge to your outfit, consider pairing a metallic garment with leather accents. For example, you could wear a black leather jacket with silver details over a metallic dress. Or, try pairing black leather pants with a silver blouse for an edgy yet chic look.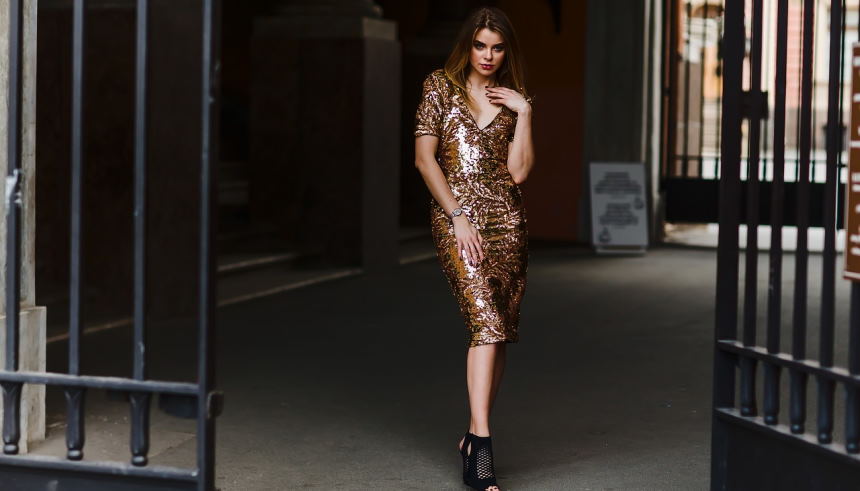 Another popular way to wear metallics is by choosing both comfortable and stylish pieces. For instance, you might consider wearing a metallic print tunic top with leggings or skinny jeans. This is a great way to add visual interest to your outfit without feeling over the top. You can also find many cute metallic skirts that can be worn with either flats or heels. Finally, if you're looking for something a little more unique, try pairing a metallic print dress with an oversized sweater or cardigan. This is a great way to get the best of both worlds – comfort and style!
Of course, one of the most important things to remember when wearing metallics is to accessorize properly. Since these fabrics can be quite sheer, choosing jewelry and other accessories that won't overwhelm your outfit is important. For instance, consider choosing a delicate pendant or earrings instead of wearing a large necklace. And instead of carrying a shiny clutch, opt for a more subdued handbag. By following these simple tips, you'll be sure to look great in any metallic outfit!
The right way to wear metallic: how to style gold, silver, and copper pieces
Metallic items can be a great way to add some extra pizzazz to your outfit. But if you're not careful, they can also look tacky or dated. Here are some tips on how to wear metallics the right way:
Gold: Gold is a great way to add glamour to your look. But beware of going overboard – too much gold can look gaudy. Instead, try pairing gold with neutral colors like black, white, or gray.
Silver: Silver is a bit more versatile than gold. It can be dressed up or down, depending on how you style it. For a more casual look, try pairing silver with denim. On the other hand, try pairing it with black or another dark color for a dressier look.
Copper: Copper is a bit of a wild card when it comes to metallics. It can look great with many different colors, but be careful not to overdo it. A little bit of copper goes a long way.
When wearing metallics, less is usually more. Stick to one or two metallic items per outfit, and make sure the rest of your outfit is fairly neutral in color. This will help you avoid looking like a walking disco ball!